One of the goals of the Mellon Foundation's grant to the Haffenreffer Museum of Anthropology is to carry out condition assessments of the collection to determine which objects will require stabilization treatment before packing to prevent damage during the move to Providence. Conservator Rika Smith recently began the condition survey of 1,000+ pottery objects, including some from the American Southwest. One Hopi water canteen with a remarkable indigenous repair also revealed the use of a local plant product as a cork.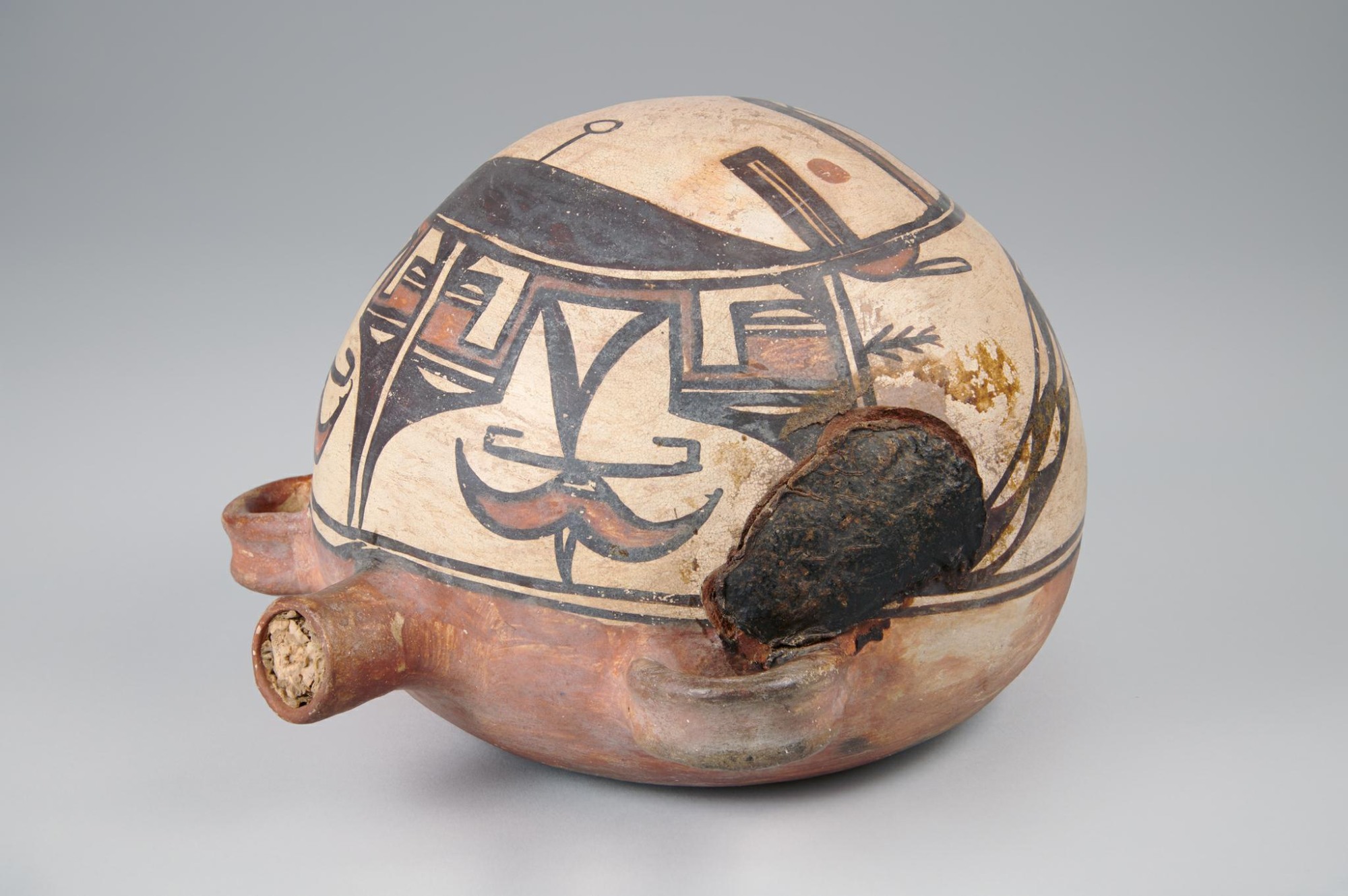 This large Hopi water canteen dating to the mid-19th century was damaged and sustained a significant hole in its side. The canteen must have been a much-valued object because it was repaired with a large waterproof plug made from pine pitch. The Hopi also use pine pitch to waterproof pots and to mend cracks.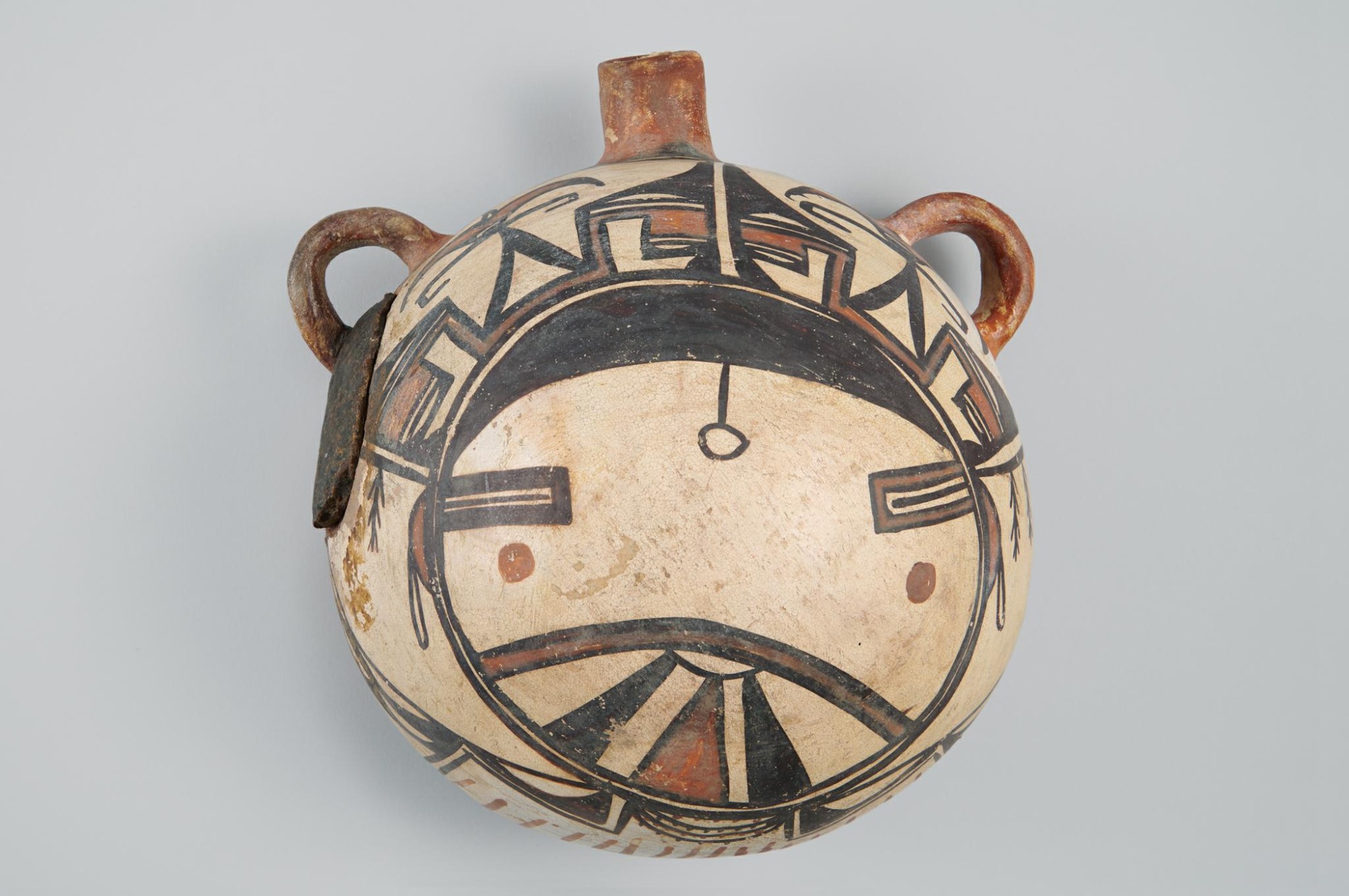 Natural materials such as leaves, fibers, and fabrics were also used as corks.  A small corn cob wrapped in cotton cloth served as the cork in this canteen.  
Sustainable repairs from local natural materials!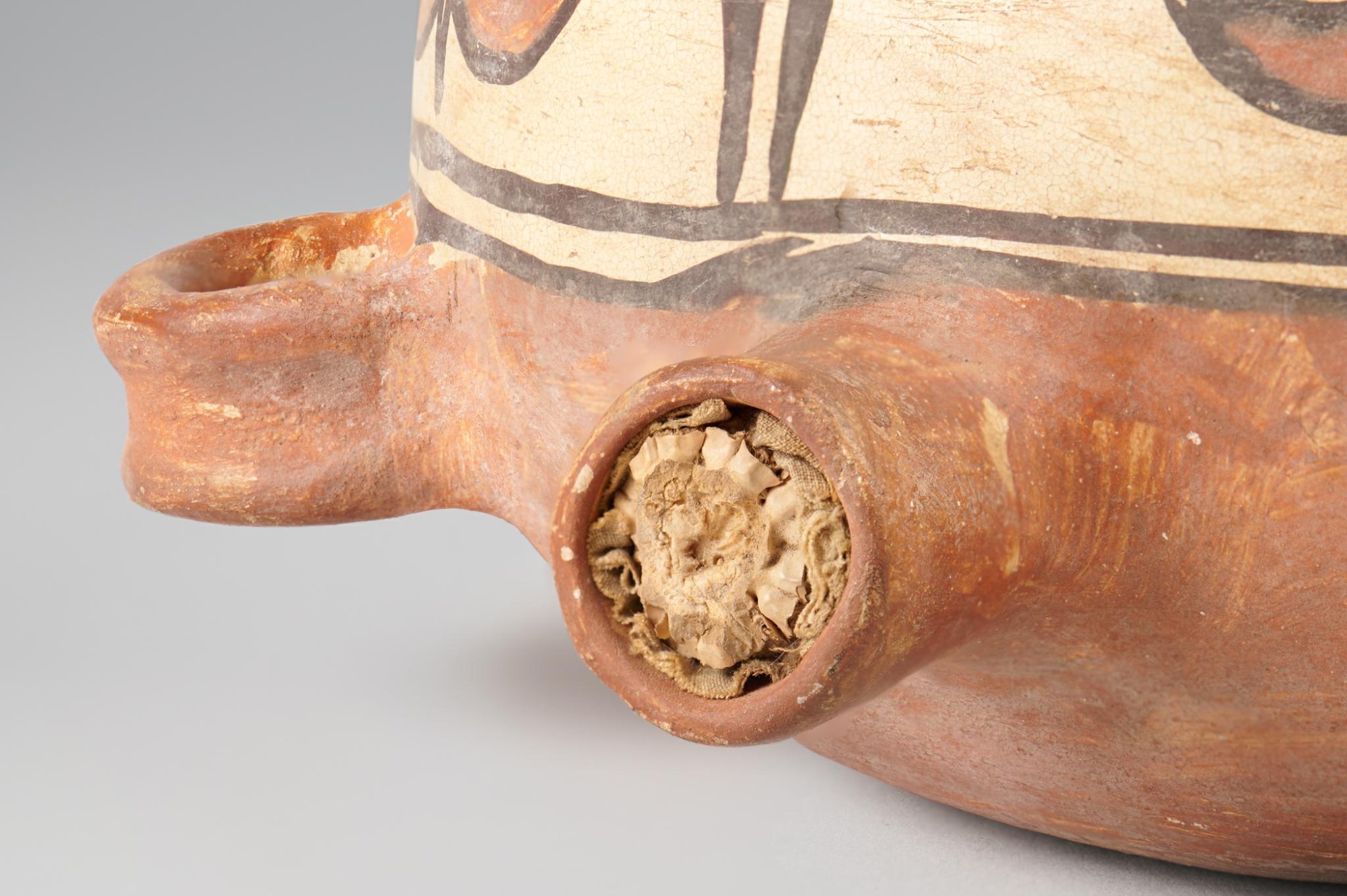 Photos taken by Juan Arce