Haffenreffer Museum of Anthropology
Mellon Seeds: Sorting through the 7771s
This is the second installment of "Mellon Seeds". In the ongoing series, the Museum's collection team shares stories emerging from their current work on two inventory projects funded by the Mellon Foundation: "Engaging the Americas" and "Transforming the Haffenreffer." The projects will culminate in the Museum's move to Providence.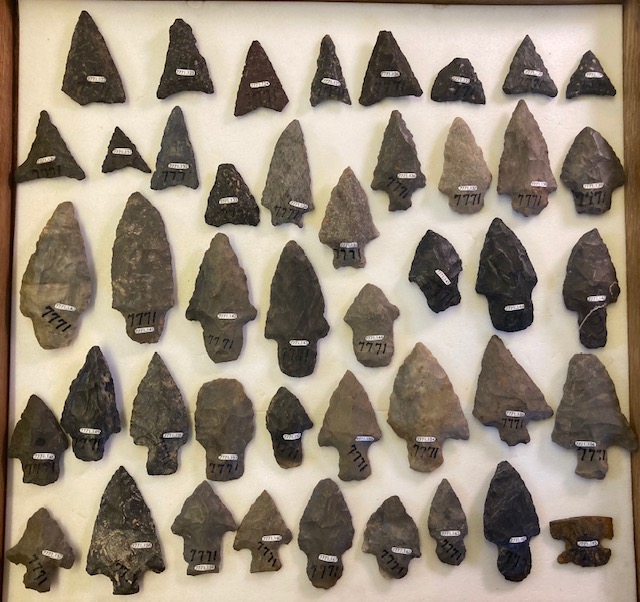 Why would one artifact number be assigned to multiple objects? During the inventory process, the idiosyncrasies of previous collectors and historical museum and archaeological practices come to light, like the use of a single object number for groups of artifacts that were donated to the museum at the same time. The records for object 7771 indicate that there are some seven hundred projectile points with this number!
The group of objects numbered 7771 includes projectile point types that range throughout the Archaic Period. They all were collected from what is currently recognized as the state of Massachusetts and donated to Rudolf Haffenreffer as part of the Bigelow collection in the early days of the Museum. As you can see from the small subset in the photographs, these points range in size, shape, and material. As a result, I am assigning individual object numbers to each of the 7771s in the collection. I am also updating the database records with the goal of making sure that each specific 7771 point is differentiated and accessible in the future.