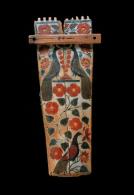 The Haffenreffer Museum of Anthropology has published an Online Collection Catalogue, making over two thousand object records available to search and review online. Researchers, students, and a global public audience can now explore highlights from the Haffenreffer Museum's permanent collection by specific object types, culture/people, geographic region, or artist/maker.
Robert Preucel, Director of the Haffenreffer Museum of Anthropology and the James Manning Professor of Anthropology at Brown University, has made it a priority to make the collection more accessible through an online database. "I am very pleased that we are now able to make our collections accessible to students, faculty, scholars, and the general public," said Director Preucel. "This was one of the key goals I identified when I was hired four years ago."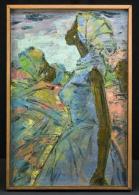 The Online Catalogue was developed over the past year by Museum staff and zetcom North America, LLC, an internationally recognized collections management software developer, and was made possible by the generous support of the Brown University Office of the Provost.
As an active collecting, teaching, and research institution, the Haffenreffer Museum collection is continually evolving. The permanent collection numbers over 150,000 ethnographic and archaeological objects from all over the world, and forms the basis for research, exhibitions, and community outreach. At present, the Online Catalogue includes only a portion of the entire collection; however, thousands more object records and images will be added as they become available. "All the more reason to check it periodically," said Director Preucel.